Spending the summer in a small community in eastern North Carolina might not be every graduate student's dream. But for Fatima Morys Barrios, a summer internship in Kinston through NC State's Rural Works! program was not just rewarding; it changed her outlook on her career goals.
What she accomplished in just 10 weeks working with the city of Kinston as an intern for a disaster recovery program was truly miraculous. She helped rebrand and relaunch the local arm of the NC Rural Center's Small Business Recovery Program, under the name Kickstart Kinston.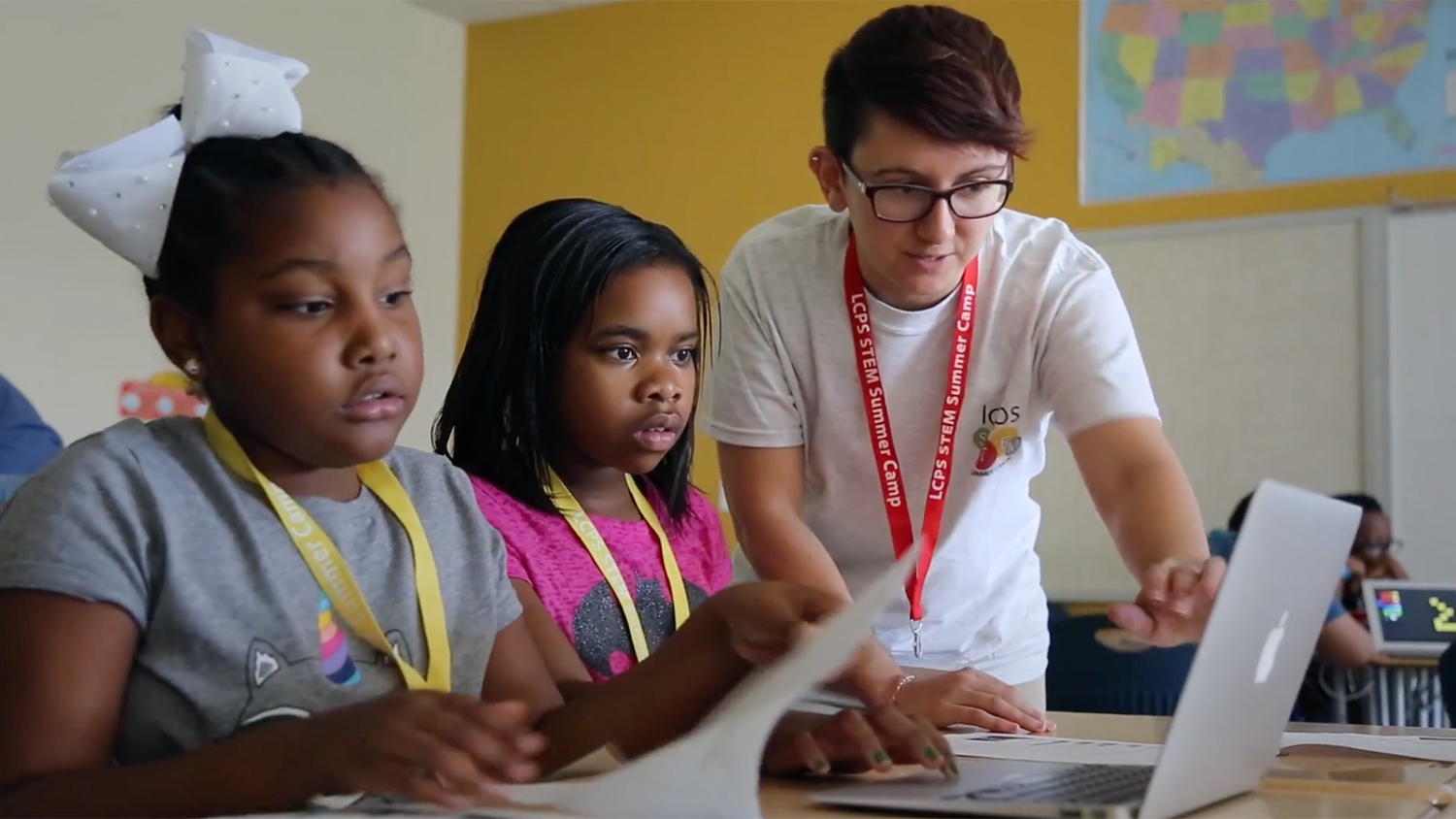 "I worked a lot," she said. "Every day I went to the office with a smile. The job had a positive impact on me."
The summer of 2018 was the first for NC State's Rural Works! program, a partnership between the Division of Academic and Student Affairs, the Office of Outreach and Engagement and NC State Extension.
Of the 19 NC State interns who served 23 rural counties, Barrios was one of only two graduate students. Another graduate student in mechanical engineering had a Rural Works! internship in Henderson with a private manufacturing company.
Rural Works! supports NC State's commitment to social, economic and technological development for North Carolina by offering an engaging internship experience for students who help their employers meet their goals. The interns were based in counties that the state classifies as having tier 1 economies, places with vibrant histories and opportunities, as well as significant challenges.
Rebekah Dunstan, rural outreach coordinator with the Division of Academic and Student Affairs, coordinated the Rural Works! internships this summer. The goal of Rural Works! is to provide students with employment opportunities and to demonstrate that they can have an impactful career in rural communities, Dunstan said.
Barrios, a native of Paraguay, is a Fulbright Fellow and a master's student in international studies. She applied for the Rural Works! program because she was looking for an internship outside of Raleigh. She knew little about Kinston, except for its famed restaurant Chef and the Farmer, but she wanted the chance to apply the economic development and public policy skills she had acquired through her degree program.
Barrios was assigned to work with the NC Rural Center's Small Business Recovery Program, which promotes entrepreneurship in communities affected by flooding. Loans of up to $25,000 are available through the program. Parts of Kinston, population 22,000, have flooded repeatedly as the Neuse River rises in the aftermath of storms and hurricanes, most recently after Hurricane Florence in September.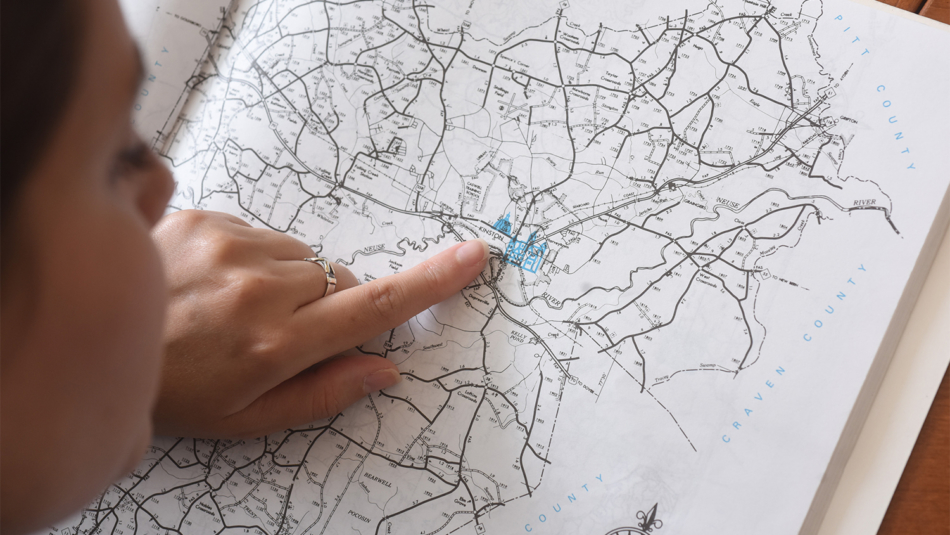 The program had gotten off to a slow start there, so Barrios breathed life into it with a new logo, a new brand and a launch event for local businesses.
"We defined Kickstart Kinston as a resource for small businesses who may be interested in improving their business or expanding their business, and for individuals interested in starting a business," Barrios said.
While launching Kickstart Kinston, Barrios also wanted to introduce business owners to other resources and services within the community.
"Let's say business owners do not have a website. We connect them with a web developer here in Kinston. So you don't have to go to Raleigh, and you don't have to go to Greenville to do that," she said.
Barrios lived in Kinston, about an hour and a half east of Raleigh, during her internship. She and another intern shared a house that was provided for free by a nonprofit called Restoration Kinston. With no car of her own, she faithfully rode her bike to work and back in the summer heat each day. And on weekends, she boarded a Greyhound bus for a quick overnight trip to her Raleigh apartment.
But she had no complaints – she loved it. "I felt really loved and cared for and protected being there," she said. "Meeting people was the best experience – they were very welcoming."
Dunstan, the program coordinator, said that finding housing in rural communities is one of the biggest challenges facing the interns. Their employers are tasked with helping them find housing, but options are limited in many communities.
Still, living in the community where they work helps interns see firsthand some of the challenges that residents face, Dunstan said.
"It gives them a really good sense of what it's like to live in a small town," she said.
Kinston's citizens wanted to know about Barrios' home country, Paraguay: where it is, what it's like. "Paraguay's also very similar to Kinston. Our economy (in Paraguay) is based on agricultural products – we produce and export soybeans and corn and wheat and also beef," she said.
Another component of the Rural Works! internships was community involvement, and Barrios connected there as well. She worked with a nonprofit called Kinston Economic Empowerment to help organize an employment boot camp for people who had been incarcerated. The event included the usual job-search skills, like resume writing and the job application process. Participants also had an opportunity to choose interview clothing from donations collected for the event.
For the African American Heritage Commission, she worked on an oral history project. She interviewed two senior citizens about their memories of Kinston.
Barrios says the Rural Works! internship experience was rewarding and life changing. "I would recommend for any other NC State student to apply," she said.
My hope is that Rural Works! continues to expand, helps small businesses thrive and strengthens NC State's ties with rural communities across the state.
Dunstan said she is looking forward to expanding the program next summer to include more variety of internship opportunities for students "My hope is that Rural Works! continues to expand, helps small businesses thrive and strengthens NC State's ties with rural communities across the state," she said.
For Barrios, the internship has given her new insights into different career paths. "It changed my career goals," she added. "I never considered economic development as a way of becoming a consultant or as a person that might work in the planning department of a city hall. But I realized I was really good at that."
She also learned the importance of listening in development work. "I wanted to hear from the people, to learn what they need," she said.
After completing the internship in late July, Barrios was off to Prague for a month-long Czech language program, returning to campus just before the start of fall classes.
She leaves behind a legacy of hope that Kickstart Kinston will continue to help the community to grow and to thrive.